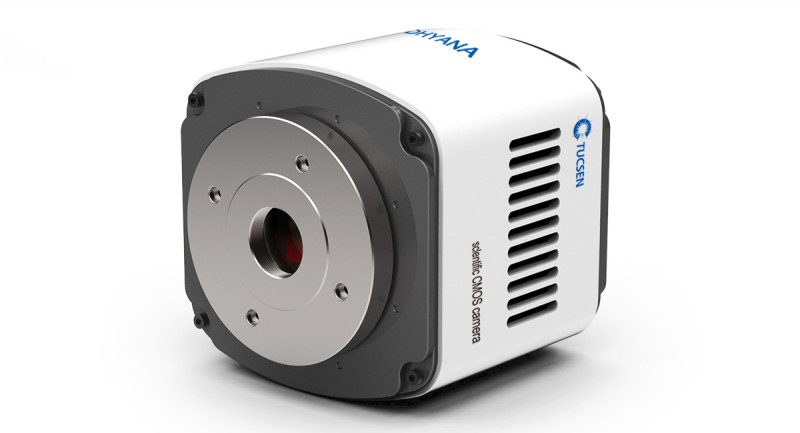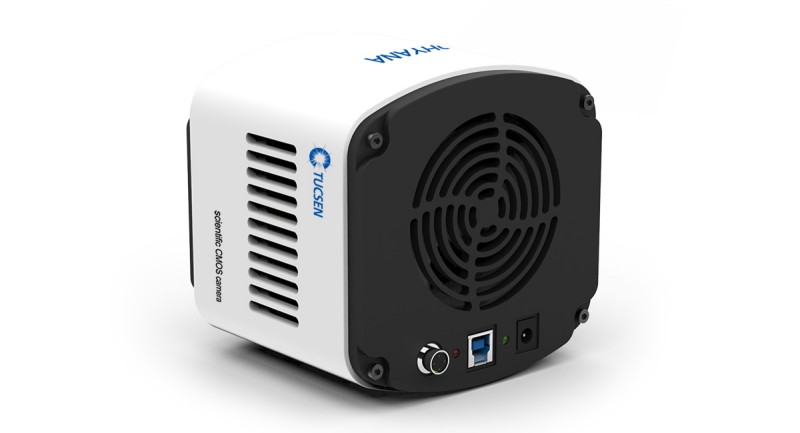 6.5um Pixel Size Scientinfic CMOS Camera

Dhyana 400D is equipped with a brandy new 1.2 inch scientific CMOS sensor, which provide 80% quantum efficiency at 600nm. The 1.2 inch sensor size and 6.5X6.5um pixel size is more suitable for microscopy standard C-mount imaging.
When comparing to other existing scientific CMOS camera products, Dhyana 400D has a hardware 2X2 binning function which make it superior sensitivity for low light imaging.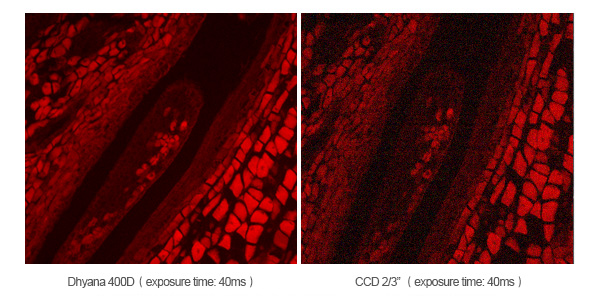 Dhyana 400D has advantages of FOV, extremely low noise, high dynamic range, and high frame rate, and more over.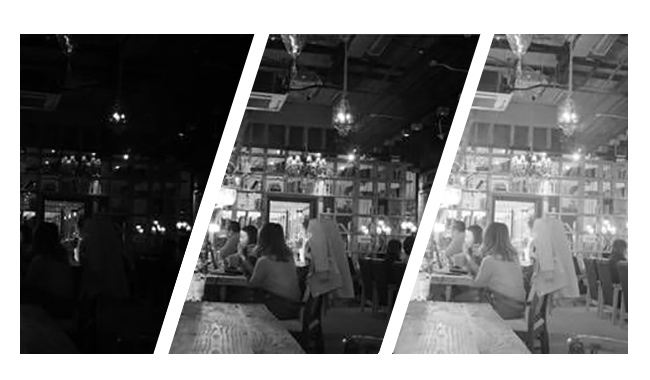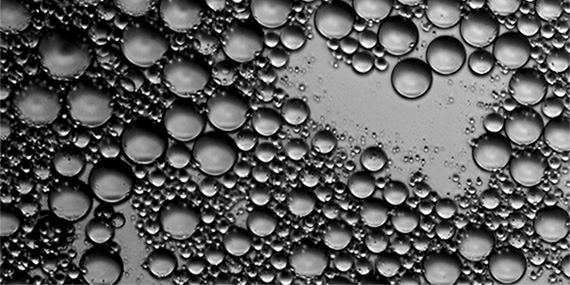 Technical Features
| | |
| --- | --- |
| Sensor size | 1.2〃 |
| Sensor model | G2020e |
| Color/monochrome | Monochrome |
| Imaging device | sCMOS |
| Effective no. of pixels | 2048(H)x2044(V) |
| Pixel size | 6.5μm x 6.5μm |
| Effective area | 13.3mm x 13.3mm |
| Full well capacity | 30,000e- |
| Frame rate | 35fps@full resolution |
| Read noise | 2e- |
| Shutter type | Rolling Shutter |
| Scan mode | Progressive |
| Exposure mode | Manual/Auto |
| Exposure time | 0.21ms-10s |
| Cooling method | Peltier cooling |
| Cooling temperature | Forced air(Ambient at +25℃):-10 ℃ |
| Dark current | 0.6 electrons/pixel/s(0 ℃)(typ.) |
|   | 0.35 electrons/pixel/s(-10 ℃)(typ.) |
| Dynamic range | 85dB |
| Sub-array | Available |
| External trigger mode | Standard trigger, Synchronous trigger, Global trigger |
| External trigger signal routing | HIROSE connecter |
| Trigger delay function | 0.13ms - 10,000s |
| Trigger output | 3 programable timing output ( Exposure signal, Global signal, Readout signal ) |
| External signal output routing | HIROSE connecter |
| Digital interface | USB3.0 |
| Software interface | TU-SDK |
| A/D converter | 16 bit |
| Lens mount | C-mount |
| Power supply | 12V/8A |
| power consumption | 50W |
| Parameter settings | White balance, Exposure, 3D denoise, Gamma, Gain, Contrast, Saturation, Flat fielding, Auto level |
| PC software | Mosaic/LabVIEW/Matlab/Micromanager |
| Compatible system | Window/Linux/Mac |
| Operating temperature | 0-60℃ |
| Operating humidity | 45%-85% |