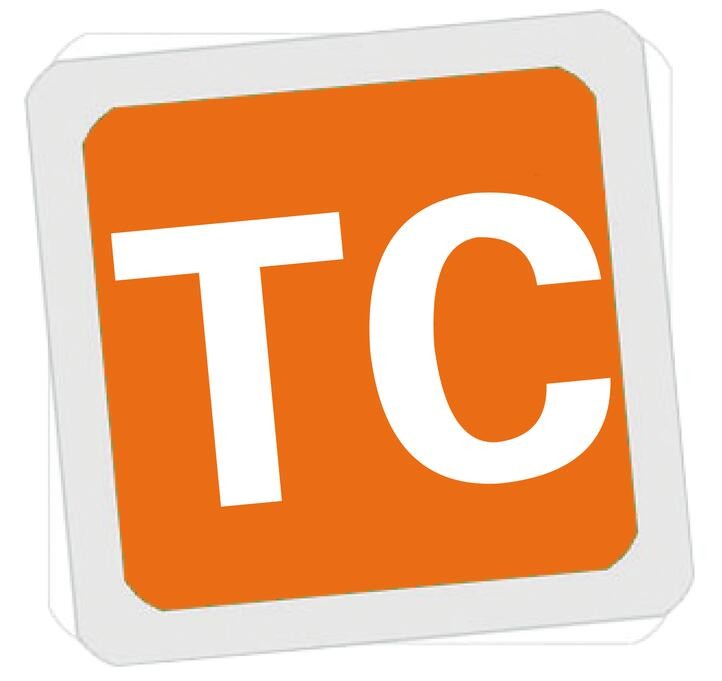 TCapture is the professional imaging software application developed by Tucsen for full control of Tucsen cameras. It fully demonstrates the power of Tucsen cameras. The user-friendly interface, complete camera parameter control, advanced image processing functions, live and still image measurements provide for highly efficient workflow. Moreover, the TCapture is completely free of charge. To satisfy the user's application needs, Tucsen continually upgrades TCapture. Users can enjoy the latest version software without any extra charge.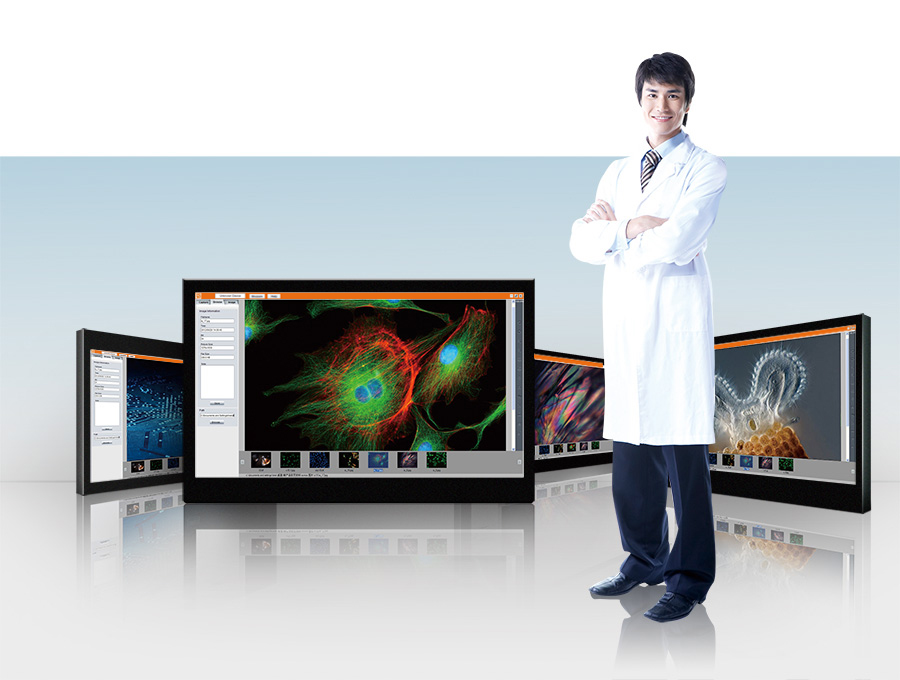 TCapture provides the full control of Tucsen cameras. The exposure time and gain setting allows users to adjust image brightness. The white balance, Red, Green, Blue color channel gain adjustment and saturation are provided for image color adjustment.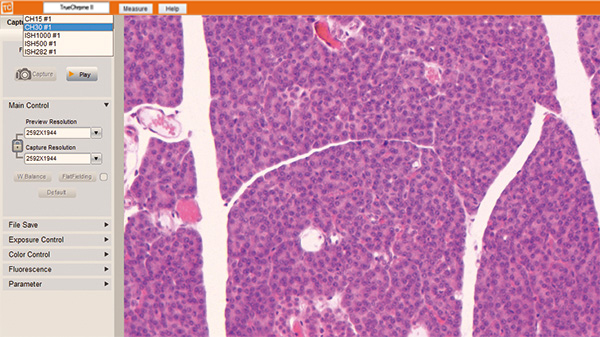 Unique Low Light Imaging Settings
The exposure control, binning resolution combined with the advanced 3D noise reduction functions allows for the acquisition of excellent quality images even in low light applications.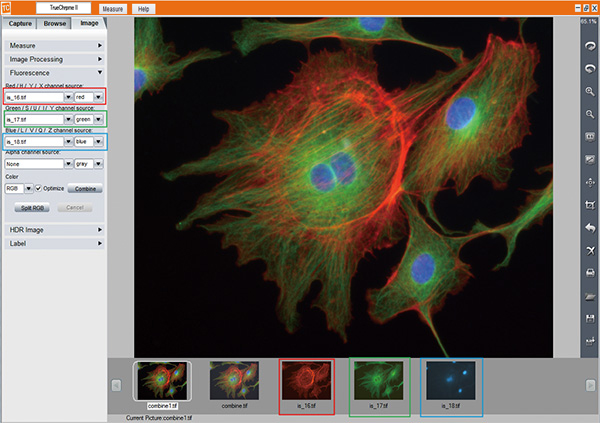 Still image acquisition and Video Recording functions
TCapture not only allows users to acquire the still images but also provides live image recording functions which will meet the many diverse needs of different users.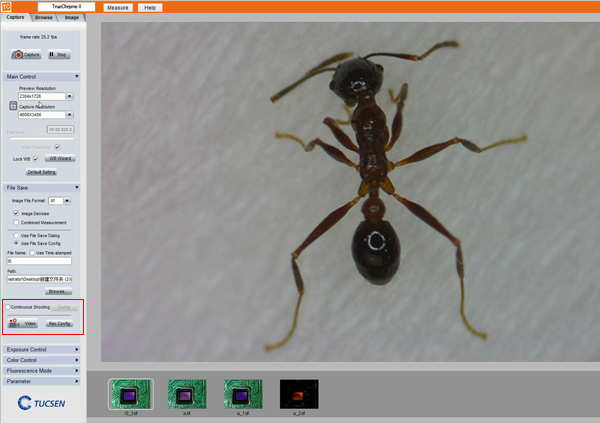 Convenient Image Management
The intuitive software interface design allows seamless management of all images simply and quickly.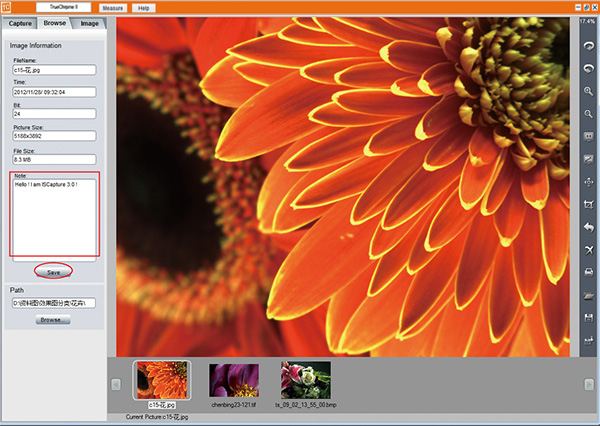 The live and still image measurement functions meet all the different application requirements and significantly enhance productivity.

The advanced image processing functions, including fluorescence combination, high dynamic range, focus stacking and image stitching, are also integrated into TCapture.